Biosimilars can expand patient access to important cost‑effective therapies
While effective and necessary, biologics can be costly
Biologics account for >40% of all US prescription drug spending, but account for only a small percentage of prescription drug use1,2
In 2019 alone,
US biologic costs totaled
$211 billion1
In 2020, Medicare Part B spent over $4 billion on intravitreal
anti-VEGF

therapy3*

Over $1 billion

Ranibizumab

Over $3 BILLION

Aflibercept

Both ranibizumab and aflibercept account for 11% of Medicare Part B spend.3

*Expenditure cites Medicare Part B only. It does not include spend by other government and commercial payers, such as spend for Medicare Advantage members.
The Biologics Price Competition and Innovation (BPCI) Act of 2009 was enacted as part of the Affordable Care Act, which created an FDA registration pathway for biologics to demonstrate biosimilarity, as a concerted effort to4,5:
Provide more
treatment options
Lower healthcare costs
through competition
Increase access to
lifesaving medications
The rigorous FDA biosimilars approval pathway
The BPCI Act established a rigorous registration pathway for biosimilars in the US, promoting the
development of more cost-effective treatment options, without compromising efficacy and safety.4,5

Reference product development
Demonstrate safety and effectiveness with adequate and well-controlled substantial evidence for a new product.5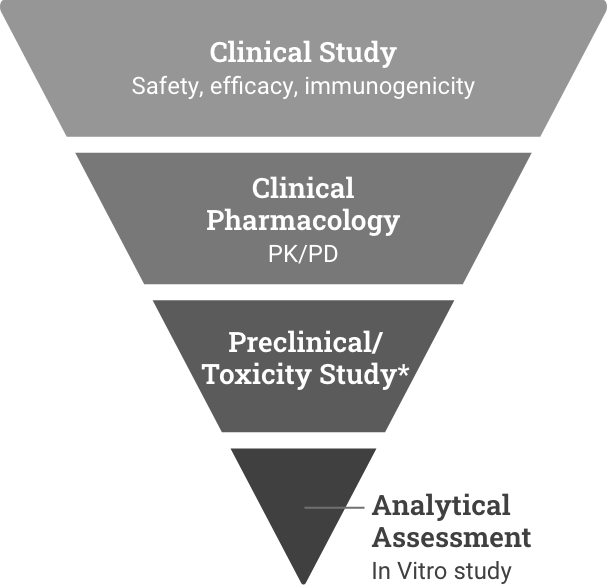 Biosimilar development
Demonstrate high similarity to reference product with no clinically meaningful difference in safety, purity, and potency via in vitro, in vivo, and clinical studies.6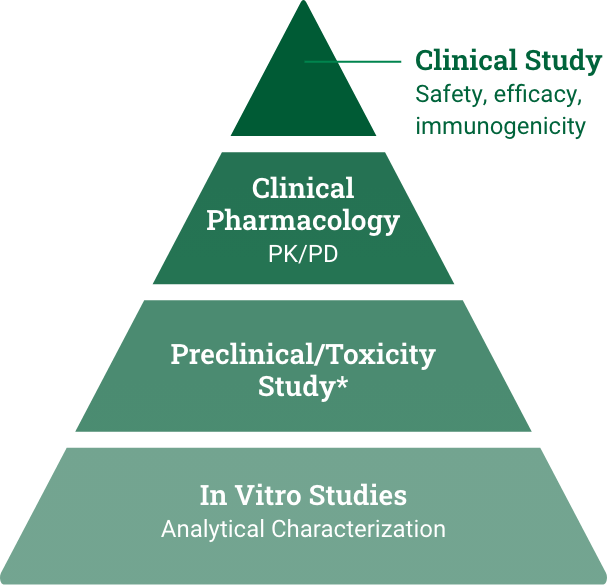 Biosimilars are tracked as part of a post-market surveillance
to ensure continued safety beyond manufacturing.7
Biosimilars increase choice in the marketplace, resulting in realized and projected savings for the healthcare system
The first biosimilar was approved in 2015. As of July 2022, more than 36 biosimilars have been approved by the FDA across a wide range of therapeutic areas, including8:
Oncology
Endocrinology
Rheumatology
For ophthalmology, CIMERLI™ is the first and only FDA-approved biosimiliar interchangeable with Lucentis® (ranibizumab injection) for all indications.10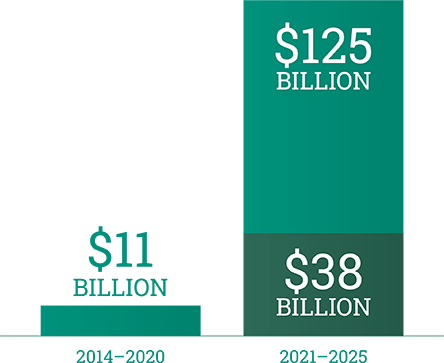 Biosimilars are projected to save the healthcare system
$38–$125 billion9†
†Savings over the next 5 years are dependent on government policy changes to support adoption.
CIMERLI™ was proven clinically equivalent to Lucentis® in terms of efficacy and safety11
See head-to-head data
Learn more about CIMERLI™, patient support programs, or request a visit from a Coherus representative
Request information